8x8 3+5 4/110 4/115 ITP A6 TRAC-LOCK ATV Wheel Single Bead Lock
SKU: UF-ITP-88-SBL-A6-TRAC-LOCK
Our Price

US$141.95
US$149.00
You Save 5%
The trac-lock aluminum wheel has a clean, competition-ready beadlock ring for superb durability.
Heat Treated T6061 Aluminum
A beadlock ring clamps the tire to the wheel, increasing tire retention ability and security. It strengthens the wheel too.
Tough .190 wall construction.
Rugged, precision-formed outer bead retention ring is secured with tough, recessed allen bolts.
A competition-ready beadlock wheel with a clean, simplified ring design. Eases tire installation too!
Part #:
828617403

bolt pattern 4/110 Honda/Suzuki/Kawasaki/CanAm
828618403

bolt pattern 4/115 Yamaha
Search Related Products
---
Not all Items are in stock. Please
check stock & availability
before ordering. Manufacturing lead times vary.
Canadian residents: receive an accurate
Canadian Price
-or-
Checkout Now
to receive an estimated Canadian price.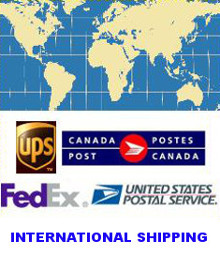 Outside USA/Canada
Contact Us
for
an International Freight Price.
Surface or Air