Streamline Performance Pro-Lock Series Grips
SKU: MF-SL-PL-grips
Our Price

US$23.95
US$26.61
You Save 10%
The NEW Pro-Lock Series Grips utilize a half waffle advanced synthetic rubber compound which gives an optimum combination of strength, tackiness and shock absorption to suit every riding condition and individual style.

The firm grip has a better feel than stock grips. Pro-Lock Grips are very strong and have very good resistance to tearing and abrasion. Pro-Lock grips give you a very comfortable ride, great feel, and reduces the chance of getting blisters. Change or replace grips in seconds without the need for any wire ties or glues. They are available in 2 colors- Black or White.

The Pro-Lock "SLIP FREE" locking system ring and end caps are made from aircraft grade 6061 billet aluminum and are available in 3 different colors- Black, Red & Blue.

The unique locking end caps are a solid one piece design (ODI Lock-on are two pieces) which help keep the dirt and mud out.
Search Related Products
---
Not all Items are in stock. Please
check stock & availability
before ordering. Manufacturing lead times vary.
Canadian residents: receive an accurate
Canadian Price
-or-
Checkout Now
to receive an estimated Canadian price.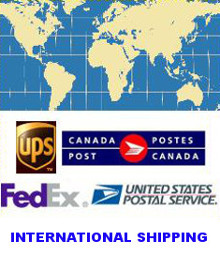 Outside USA/Canada
Contact Us
for
an International Freight Price.
Surface or Air