Suzuki LT250R 85-92 Rear Axle/Whl Bearings Seals
SKU: LT250R-PW-RWK-S11-020
Our Price

US$34.95
US$38.95
You Save 10%
Suzuki Quadracer LT250R 1985-1992 Pivot Works Rear Axle/Wheel Bearings and Seals RWK-S11-020
Suzuki Quadracer LT250R 1985-1992 Pivot Works Rear Axle/Wheel Bearings and Seals RWK-S11-020

Why settle for the compromised handling caused by worn rear wheel bearings and seals when a single Pivot Works kit could fix it? Each kit is comprised of bearings and seals that meet or exceed OEM quality standards without OEM price.

And for ATV riders, no need to buy two kits since each Pivot Works ATV kit includes everything you need for both rear wheels or the axle carrier bearing.

Qty (2) Bearings
Qty (2) Seals






roulements arriere all balls pour can-am ds 450
Ce kit comprend le nécessaire pour la réfection des roulements d'arbre arrière, soit joints spy et roulements.
Search Related Products
---
Not all Items are in stock. Please
check stock & availability
before ordering. Manufacturing lead times vary.
Canadian residents: receive an accurate
Canadian Price
-or-
Checkout Now
to receive an estimated Canadian price.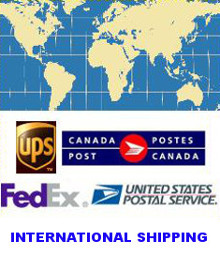 Outside USA/Canada
Contact Us
for
an International Freight Price.
Surface or Air