Yamaha Banshee Toomey TORS Removal Thumb
SKU: BAN-TMY-TORS-THUMB
Our Price

US$79.95
US$88.95
You Save 10%
Yamaha Banshee YFZ350 Toomey KIT REPLACES THE ENTIRE T.O.R.S. (THROTTLE OVER RIDE SYSTEM) SYSTEM OF THE STOCK BANSHEE AND RETURNS THE CARBURETORS TO NORMAL SCREW TOPS AND CABLE ADJUSTERS, ELIMINATING THE COMPLEXITY OF THE T.O.R.S. SYSTEM CONTROL BOXES. COMES COMPLETE WITH THE IDLE KIT TO ADD STANDARD IDLE CONTROL TO THE CARBS.
Search Related Products
---
Not all Items are in stock. Please
check stock & availability
before ordering. Manufacturing lead times vary.
Canadian residents: receive an accurate
Canadian Price
-or-
Checkout Now
to receive an estimated Canadian price.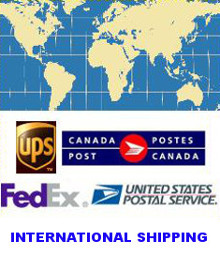 Outside USA/Canada
Contact Us
for
an International Freight Price.
Surface or Air