Yamaha YFZ450 Precision Racing Steering Stem +1 +2
SKU: YFZ450-PRP-Stem
Our Price

US$179.95
US$189.42
You Save 5%
YFZ450 aftermarket steering stem. Double wall chromoly steering stem. Allows the use of shock and vibe handlebar clamps without a sub-plate. Comes in +1" and +2" length when compared to the stock 2005 model (2007 and later stock stems are an inch longer).
Part #: BC12001-A
Search Related Products
---
Not all Items are in stock. Please
check stock & availability
before ordering. Manufacturing lead times vary.
Canadian residents: receive an accurate
Canadian Price
-or-
Checkout Now
to receive an estimated Canadian price.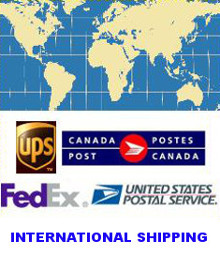 Outside USA/Canada
Contact Us
for
an International Freight Price.
Surface or Air