TRX450R IMS-ROLL Design PowerMadd Stem Handle Bars Hand Gd
SKU: TRX450R-IMSROLL-PM-PT-EVO
Our Price

US$499.95
US$554.79
You Save 10%
IMS-ROLL Design Steering Stem & Clamp Kit, ProTaper EVO Handle Bars, PowerMadd Hand Guards & mounting kit and optional hand wrap around guard.
IMS-ROLL Design Steering Stem & Clamp Kit, ProTaper Handle Bars, PowerMadd Hand Guards & mounting kit and optional hand wrap around guard.
ROLL DESIGN ATV
Steering Stems
feature an anti-vibration design that is crafted from a 17-4 cast stainless steel head and an integrated base that boasts a 4130 shaft and certified tag welded joints. These steering stems are the strongest stems available for your quad and are available in multiple stem lengths and finishes, including standard and extended lengths as well as chrome and black finishes
ProTaper
handlebars
The EVO Handlebar is ProTaper's top-of-the-line model without a crossbar. Oversized diameter handlebars, without crossbars, were invented and patented by ProTaper in 1991. This design allows the handlebar to flex more and absorb impacts better than conventional bars, offering the rider more comfort and less fatigue without sacrificing bar strength. The EVO Handlebar utilizes a computer-profiled 4mm wall design and is up to 25% lighter than other bars, yet up to 45% stronger. According to Motocross Action Magazine, the amount of flex that the EVO provides "takes the jolting edge off of rough tracks and lessens hand fatigue." Transworld Motocross adds, "We don't care what kind of bike you ride, the EVO will improve the comfort."
IMS-ROLL PowerMadd Star Series
Handguards
. the ultimate in hand protection for your quad. Available in 6 colors, the innovative hand guards feature removable vent covers for greater air flow while still blocking branches and debris.
Handguards
Universal Mounting Kit
installs in minutes and gets your ATV and dirt bike off-road and on the trail quickly. Includes aluminum brackets, hardened steel straps and stainless steel hardware for longer life.
ROLL DESIGN Pro Series ATV
Handlebars Clamps
are crafted from machined billet aluminum with engineered anti-vibration mounting system that increases rider endurance.
| | |
| --- | --- |
| | Optional Handwrap closed-loop system provides protection from impacts and the contoured design allows for optimum hand movement. They can also be quickly removed when only the handguard is needed. Included billet end-caps protect grips when Hand Wrap is not in use. Made of lightweight forged aluminum for superior strength and securely attaches to the end of any handlebar. |
Search Related Products
---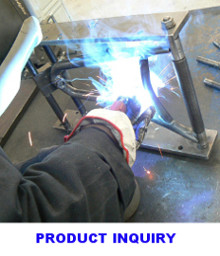 Not all Items are in stock. Please
check stock & availability
before ordering. Manufacturing lead times vary.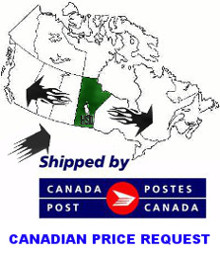 Canadian residents: receive an accurate
Canadian Price
-or-
Checkout Now
to receive an estimated Canadian price.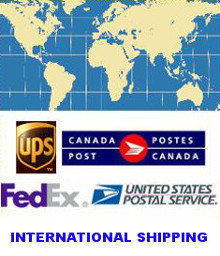 Outside USA/Canada
Contact Us
for
an International Freight Price.
Surface or Air