MTC Suzuki LT500 Quadracer Quadzilla 1987 Z400 Adaptor A-arm kit
SKU: LT500-MTC-AARMS-87-Z400
Our Price

US$579.95
US$685.71
You Save 15%
If you don't see the "Add To Cart" button please phone order desk 888-801-8960

This is the Z400 Adaptor Kit for model year

1987

• Kit requires Z400 Spindles, Hubs, Brake Calipers (not included)
• YFZ450 2 piston calipers (not included) will bolt up to the Z400 spindle (not included)
• Z400 hubs (not included) allow you to run rims (not included) with common 4/144 bolt pattern


•

Z400 spindles (not included) add 1.25" to overall width because of there design compared to stock spindles

•

Plus one (+1) arms with Z400 spindles (not included) would come out to approximately plus 2-2.25" (+2 to +2.25) inches per side


Specify year of Z400 Spindles when ordering
• 2003-2004
• 2005-2008



Dune / Drag / Flat Track
- Light weight for winning acceleration
MX / Off-road – Strong, Durable & Tough, guaranteed stronger than stock.
XC / HS / DESERT – Lowers thicker than MX arms, Tubing won't dent on rocks.


A-arm Kit comes with (4) A-arms, (2) Tie Rods, (4) Ball Joints
MTC Fab A-arms feature 4 ball joints that are- "gold" yellow dichromate metal plated to stop corrosion and a double wired on rubber boot to keep dirt and water out. The ball joints supplied are replaceable. Spindle Reaming NOT Required with MTC Fab ball joints.

Wheel camber is adjustable on the threaded supplied 16mm upper ball joints.


• A-arms are available in -1, +0, +1, +2 widths
• A-arms are available in Zero (+0) forward or Plus 1" (+1) forward wheel position

Width/Forward Options
-1+0
-1+1
+0+0
+0+1
+1+0
+1+1
+2+0
+2+1


A-arms will be built to work with stock length shocks or 17" shocks
Extended A-arm features
- increased cornering stability

- increased wheel travel.
A-arms accept stock OEM LT500 Pivot Hardware
• AllBalls Pivot Kits 50-1030 $157.60
• PivotWorks Pivot Kits AAK-S05-522 $179.90

1987 upper a-arms
• requires 1988-1990 needle bearings
• reuse the stock OEM 1987 sleeves.
Stainless steel extended brake lines recommended for superior stopping power and they look great. Streamline Performance Lines available in

eight colors

Clear, Blue, Red, Smoke, Solid Black, Kawasaki Green, KTM Orange and Suzuki Yellow



Finish

• Bare Metal No Charge

• Standard Colors $220

• Candy/Neon colors $280
Search Related Products
---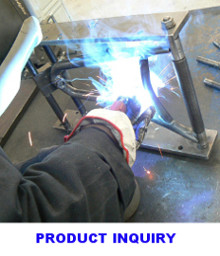 Not all Items are in stock. Please
check stock & availability
before ordering. Manufacturing lead times vary.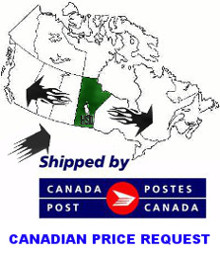 Canadian residents: receive an accurate
Canadian Price
-or-
Checkout Now
to receive an estimated Canadian price.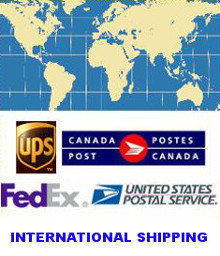 Outside USA/Canada
Contact Us
for
an International Freight Price.
Surface or Air